Published on 12/13/2016 8:39 am
Tips to Convert Transaction Data from MYOB to QuickBooks


Once you decide to migrate MYOB to QuickBooks and have all the files set up, the next thing you need to do is transfer your previous Accounting data into the software.
You can convert both transactions as well as general general entries. Along with that you would be able to export accounts receivable like Item Sales, Money Received, Service Sales, Misc. Sales, Professional Sales and time billing sales .
Once this data is transferred to a text format, then it needs to be exported to excel and tidied up a bit. Once you have everything in order, it is ready to be imported into your newly installed QuickBooks software.
MYOB to QuickBooks Conversion:
We can Convert the following MYOB lists and transactions to QuickBooks Online, Premier or Pro QuickBooks Editions.
MYOB Client List to QuickBooks

MYOB Employee List to QuickBooks

MYOB Vendor List to QuickBooks

MYOB Item List to QuickBooks

MYOB Chart of Accounts to QuickBooks Chart of Accounts Conversion
QuickBooks Transaction Types Conversion
MYOB Invoices to Quickbooks

MYOB Sales Receipts to Quickbooks

MYOB Vendor Credits to Quickbooks

MYOB Credit Card Charges to QuickBooks

MYOB Item Receipts to QuickBooks
My Accounts consultant will help you arrange the data as you want, along with it would also train you on how making the most efficient use of the Accounting software at the most affordable cost!
Our Accounting Software conversion is 100% accurate and we offer the competitive prices on the web. We offer the most accurate and cost-effective MYOB to QuickBooks conversion Online accounting services around the world. We can convert MYOB data to the US, Canadian, UK, or the Australian version of QuickBooks.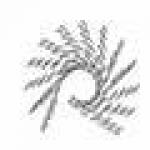 My Accounts Consultant
Small Business Accounting, Get Online Accounting Services with MyaccountConsultant. We offer Online Bookkeeping Services, accountant services.